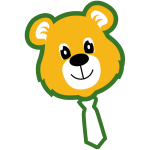 Your wedding gown is one of your most treasured possessions because it represents many wonderful memories on your special day. It is a cherished memento that you can pass on to your children and grandchildren. Here at Next Cleaners, we protect your treasured possession, preserve and protect it for the generations to come.
We are a trusted source for eco-friendly gown cleaning solutions that are safe not only for the environment but for you and your family. We provide the highest level of professionalism, service and attention to detail.
Our wedding gown cleaning and preservation begins with a thorough examination to determine stains or any damages in need of repair. Next, our specially trained launderers will carefully treat the stains using non-toxic and chemical-free solutions. Once it is inspected, cleaned and dried, it is hand finished and stored in a museum quality and acid free box that has been specially designed to protect your gown from air and light, which over time can cause fading and wrinkling. We provide a lifetime guarantee against yellowing and fading.
Make sure that your bridal gown will last a lifetime, along with your memories. Call our wedding gown specialists today and schedule a complimentary service call for pickup of your gown.