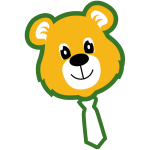 Your blouses and shirts get extra care with our laundry services. We provide better whitening power and cleaner collars using our enhanced stain removal scrubbing process. Your colored shirts will be brighter and crisper and as a result your shirts will also have a longer lifespan getting you the most use out of your garments.
We follow your instructions in terms of care for your clothes very carefully. Special care is given to cuffs and collars in particular because we know that unattended grease will deteriorate the fabric fibers. We also replace broken and missing buttons at no charge. You have the option to receive shirts either on hangers, or in a eco-box, for a small charge more. We're confident that you will be happy with our shirt quality and satisfied with the finished product. When you bring your shirts to us, you will get them back looking fresh and nearly exactly like the day you bought them!
Launder and Press Process
All shirts we receive at the front counter undergo several inspections before they are brought to the laundry area. During the initial inspection, stains and damages are identified and damages are repaired before they go through the laundering process. Minor repairs such as missing buttons and open seams are done without additional charges, and it also helps if our clients point out which garments needs extra attention. With shirts we perform a standard machine press but also offer press by hand for a small premium.
All Men's shirts are washed in small batches to retain the colors and control damage. The laundering process itself prevents tangles, tears and damage to buttons before they are pressed gently to eliminate wrinkles. They come out clean and without any fading color or weakened fibers.